I don't even really know what to say about this one. The previous celebrity deaths this year, including Prince and David Bowie, were certainly bad enough, and I absolutely don't mean to make it seem like they weren't Earth-shattering as well. But to add Muhammad Ali on top of it really hits home and makes 2016 one of the worst years for celebrities that I can remember.
Muhammad Ali might be the most recognizable name of the past 40 years, and for good reason. The dude went 56-5 with 37 KO's and coined some of the most quotable phrases of all time. I'm sure people talked shit before him, but I wasn't around then, and as far as I know, he developed the art of trash-talking to the point that we know it today.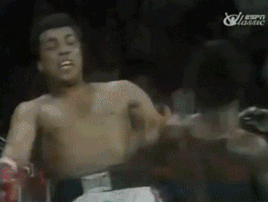 I don't remember the first time I heard of Muhammad Ali. As far as I know, I've known about him my whole life. I have a weirdly specific distinct memory, from when I was about 6 years old, of playing a video game with bee enemies and every time they killed me yelling out "FLOAT LIKE A BUTTERFLY, STING LIKE A BEEEE!!!"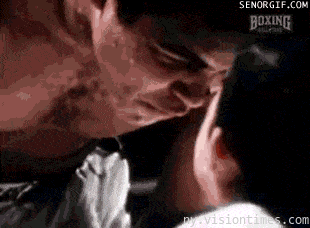 I don't really know how to react to his death honestly. He was the undisputed, first, best, Greatest Of All Time. How do you even begin talking about him. I won't go through lengths to try to explain his influence on boxing, race relations, or sports culture in general, as I'm sure there are a million articles that do a better job than I ever could. But I will say that he truly was a legend, and legends never die. Rest In Peace, the Greatest of All Time.