Everyone has seen one of those beginner magician sets you get as a kid. They come with a piece of rope, a piece of shit felt hat, a magic wand that has flowers come out of it, and a flower lapel that water shot out of.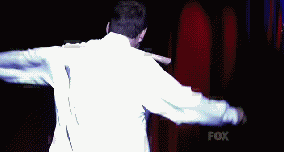 As technology progresses with phones and computers, magicians have also been stepping their game up. So pulling a live rabbit out of your hat wasn't what was missing from those starter sets.
That's right people….FUCKING FIRE BALLS!!!! No more "Oh hey look I have three rings, now they're stuck together..now they're apart…now they're together."  Boom! Johnny Flame in this bitch (I know Johnny Flame doesn't just shoot fire balls…easy, nerds.). A company called Ellusionist has come up with a product called Pyro, that shoots out 4 fire balls when fully loaded. This is most likely the coolest product any magician has made available to the general public. Despite Ellusionist insisting this is not a toy…they made a product that lets you shoot fire from your wrist/hand. To quote Toy Story's very own Woody " YOU ARE A TOY!!! T…..O…..Y……..TOY!!! A CHILD'S PLAY THING!!". The way that you know that this is becoming a toy is simple.  Ellusionist's pyro sold out instantly!  I'm sure they stock piled knowing that practicing "Magicians" would purchase them. The fact that they are completely sold out, and are continuing to sell out is a big indicator that everyone wants one. I doubt the 18-and-up demographic of guys practicing magic in their basements are causing these things to sell like hot cakes.
At $174, I don't know why everyone doesn't have one of these things. So what if its a little bulky on your wrist. It shoots FIRE. All I know is that there are so many pumped little kids going to their best friends house excited as shit. Playing fake super heros and volunteering to be The Human Torch (nobody volunteers to be The Human Torch), then unloading 4 rounds of embers into the air.  Man, am I jealous of that kid. At 25 it's not as cool, being alone in your back yard yelling "Kamahameha!" at the neighborhood stray cat.
Be that as it may, I am officially ordering mine today. I just wish that it shot blue flames so after I drink a 5th of the whiskey form of fireball, I could make a fake plasma cannon out of cardboard and throw it over my forearm to pretend I'm Samus or Megaman. I mean…uhm…so I can practice "Magic". Right.